Spraying & Finishing Services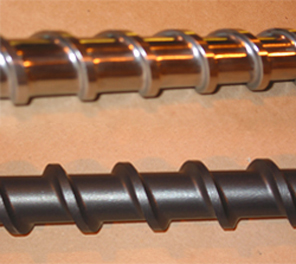 Racine Flame Spray, Inc. has a variety of spray equipment available for material application. Among these are HVOF, plasma, thermal and wire, which allow the best process to be chosen to suit your needs. A fully equipped machine shop, sound attenuated booths, eight-axis robots, as well as specialized roll equipment enables Racine Flame Spray to handle almost every type of part.
Racine Flame Spray has built a reputation for efficience and reliability - from high volume jobs requiring repeatability and precision to a shaft bearing re-spray that needs to be done immediately. In addition to our full range of spray capabilities, we also offer cylindrical grinding, superfinishing and machining of sprayed coatings.
Refurbishing Capabilities
Refurbishing capabilites include winder drums, reel drums, kuster rolls, dryer cans, felt rolls, palm guides, and more. Coatings can be applied to increase traction, wear resistance, and release. Some work can be done on-site in the machine. The rest can be done at our shop in Racine, Wisconsin with minimal turn around time. The RFS 1500 series traction coatings have been used by the paper mills for years to improve product roll quality and structure.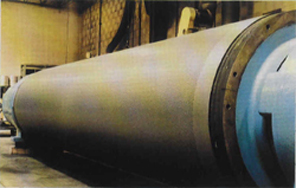 Spraying Capabilities
In Shop
Up to 72" outside diameter x 420" length
3" to 40" inside diameter (I.D. length depends on diameter)
weight up to 75,000 lbs
On-Site
O.D. and Length unlimited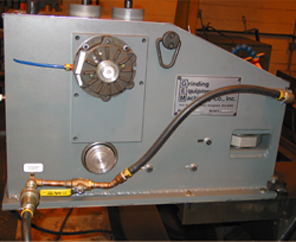 Finishing Capabilities
In Shop
36 inch flat lapping machine
Engine lathe capacity up to: 20" x 160" and 24" x 60"
Diamond grinding up to 18" x 72", up to 66" x 375" out sourced
Super finishing devices fit all of our engine lathes
Our high volume Super finishing machine can handle 28" x 72"
On-Site
On-Site finishing is not done by RFS
Please call us toll-free at 1.800.225.7170
For more information on our coatings, for wear resistance, corrosion resistance, traction, dimension restoration and other applications. We have earned an excellent reputation for the quality of our products and services.